Overworked, Overwhelmed, Disorganized?
Then You've Come to the Right Place!
ADHD/ADD Life Coach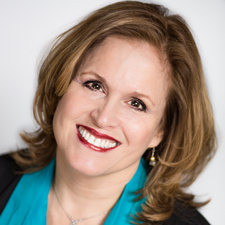 Hi, I'm Susan Lasky, and I am so glad you found me.
Let me help you to be more productive and less stressed. You can stop the struggle, get out of your own way and get things done, and I'll show you how.
Learn practical strategies that work with the way YOU think. This is especially critical if you have ADD/ADHD, or are a lot better at coming up with ideas than you are at getting them accomplished!
Discover new ways to self-motivate and take control of your time, priorities, paperwork, projects, attitude, space and stuff. Together, we'll explore how to best clarify and accomplish goals, reduce stress, renew energy and transform the way you think, work and live!
Why me?  I totally understand your struggles and, with almost 25 years as a productivity coach, professional organizer and master ADHD strategist, I can help you succeed.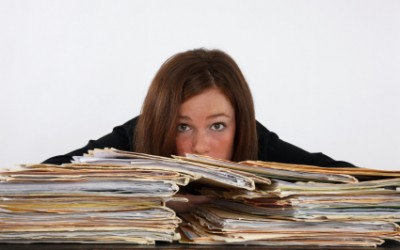 Welcome! If you're new here, you may want to subscribe to my RSS feed. Thanks for visiting!This is the last of a series of 3 posts (I could probably do 100, and guarantee I'll do more) on how to make it easier to get things done DESPITE the way you feel, and in a way that enhances your life, rather than brings you down. CONTINUED FROM PART 1  (http://wp.me/p1sXL9-1j) and PART 2 http://wp.me/p1sXL9-40) Minimize Distractions – Put on your blinders and resist temptation by making it less intrusive. Turn off email notifications, and even the phone if possible. Put a sign on your door that you will be available at 3:30 (or whenever), to minimize interruptions.  We can't quite turn off our brain (although a few minutes of mindful focus before you begin the work can help), so keep a 'parking lot' handy – a place to write down the thoughts that pop up and can compromise our focus, as we don't want to forget to make that call, send an email, pick up the dry cleaning, order a replacement phone charger, add a new slide to a presentation you are not currently working on, etc. Some people find background music makes it easier to stay focused (volume and genre do matter!). Accountability Helps – Don't try to go it alone. Report your progress to a non-judgmental accountability-partner, whether a friend, family member or coach, or consider joining an Accountability Group.  I've recently been trying a new strategy (for me) that is especially appealing to the tech-savvy. I ask some of my coaching clients to take a photo of their progress and text it to me. It might be a completed page... read more
Ready to change life as you know it?
I can work with you in-person or virtually, by phone, Skype and email.
Contact me at 914.315.9101 for a no-cost, no-obligation conversation!