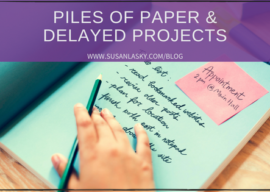 FREE WEBINAR! I recently gave a webinar for ADDitude Magazine: "How to Get More Done… With a Lot Less Stress." If you weren't on the call, you can listen to a replay by clicking here – it's free until July 4, 2018! (I was blown away that almost 9,000 people signed up!) I'd love to hear your...
read more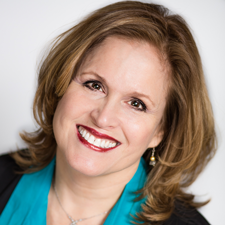 Susan Lasky
Productivity, ADD/ADHD & Organization Coach at Susan Lasky Productivity Solutions
Susan Lasky helps people who are overworked, overwhelmed or disorganized to get things done by working with the way they think. For more than 25 years she's helped them find the right tools and strategies to better manage their time, priorities, paperwork, projects, space and stuff, so they gain more time, energy and focus to grow their business, succeed in school or the workplace, balance work/home/self-care and truly live a life they love!
Susan is a Board Certified Coach, Senior Certified ADHD Coach, Edge-Certified Student Coach and Level II Specialist in Chronic Disorganization, as well as a trained Organizer-Coach and Office Productivity & Systems Consultant, certified Career & Life Planning Specialist, Holistic Time Mastery Coach, and a Golden Circle member of NAPO, the National Association of Professional Organizers.
Ready to change life as you know it?
I can work with you in-person or virtually, by phone, Skype and email.
Click here to schedule your no-cost, no-obligation conversation,
or contact me at 914.315.9101!