ADHD is NOT a new or made-up disorder, contrary to what the skeptics have been saying for the 25+ years that I've been an ADD coach, diagnosed ADDult and parent of a now-grown child with ADHD. So respond to the critics by showing them more than 240 years of ADHD history!
Let's start with some clarity: ADHD refers to Attention-Deficit/ Hyperactivity Disorder. There are three primary subtypes – Primarily Inattentive (often referred to as ADD), Primarily Hyperactive-Impulsive and Combined presentation. An individual can have symptoms that are mild, moderate or severe, and this may change over time or depending on the situation.
Current figures vary, but the CDC says that approximately 11% of school-aged children have been diagnosed with ADHD. It is estimated that 4-7% of adults have the disorder. While almost everyone experiences some of the symptoms some of the time, an actual diagnosis is based on several factors. For more on this see the CHADD Fact Sheet. For a free adult screener, go to www.SusanLasky.com/resources/ and scroll down to Free Evaluations & Screeners.
With so much attention on ADHD, there are those who say it doesn't exist. So here is some historic perspective that will put to rest any thoughts that ADD/ADHD is a NEW or MADE-UP Disorder.
1775 – Dr. Melchior Adam published the textbook Der Philosophische Arzt that contained a description of the inattentive and impulsive behaviors associated with ADHD. This is probably the first textbook 'description' of this syndrome. It is also notable for not focusing strictly on the hyperactive symptoms, where most emphasis has historically been placed. "He studies his matters only superficially; his judgments are erroneous and he misconceives the worth of things because he does not spend enough time and patience to search a matter individually or by the piece with the adequate accuracy. Such people only hear half of everything; they memorize or inform only half of it or do it in a messy manner. According to a proverb, they generally know a little bit of all and nothing of the whole….They are mostly reckless, often copious considering imprudent projects, but they are also most inconstant in execution." Although people with ADHD can be VERY detail oriented, it's often a problem – especially when the subject isn't of particular interest. BEST OF ALL: Dr. Adam's treatment recommendations from over 240 years ago included massage and exercise!
1798 – Sir Alexander Crichton, MD, published a book An Inquiry into the Nature and Origin of Mental Derangement wherein he said, "In this disease of attention, if it can with propriety be called so, every impression seems to agitate the person, and gives him, or her, an unnatural degree of mental restlessness. People walking up and down the room, a slight noise in the same, the moving of a table, the shutting a door suddenly, a slight excess of heat or of cold, too much light, or too little light, all destroy constant attention in such patients, inasmuch as it is easily excited by every impression… they have a particular name for the state of their nerves, which is expressive enough of their feelings. They say they have the fidgets." (p.272). Dr. Crichton suggested that these children needed special educational intervention and noted that it was obvious that they had a problem attending "even how hard they did try". "Every public teacher must have observed that there are many to whom the dryness and difficulties of the Latin and Greek grammars are so disgusting that neither the terrors of the rod, nor the indulgence of kind entreaty can cause them to give their attention to them." (p.278).  I LOVE THIS – discussing the need for educational interventions more than 200 years ago!
1844 – Dr. Heinrich Hoffman was a progressive psychiatrist who rejected the common beliefs of his time that psychiatric patients were obsessed or criminal, and instead considered mental disorders as medical issues. He published an illustrated children's book with a poem called 'Fidgety Phil,' a classic description of a hyperactive child. An 1847 edition of the book also had a story about "Johnny Look-in-the-Air," about an inattentive child. WHY DO PEOPLE continue to insist that ADD/ADHD is a NEW disorder!?!
1902 – Sir George Frederick Still, MD (the father of British pediatrics) introduced the concept of a Defect of Moral Character during a series of lectures to the Royal College of Physicians in the U.K. on 'some abnormal psychical conditions in children,' published later that year in The Lancet. "There is a defect of moral consciousness which cannot be accounted for by any fault of the environment."  He described 43 children who had serious problems with sustained attention and self-regulation, who were often aggressive, defiant, resistant to discipline, excessively emotional or passionate, showed little inhibitory volition, had serious problems with sustained attention and could not learn from the consequences of their actions, though their intellect was normal. Describing a 6 year old boy, "…with marked moral defect, was unable to keep his attention even to a game for more than a very short time, and as might be expected, the failure of attention was very noticeable at school, with the result that in some cases the child was backward in school attainments, although in manner and ordinary conversation he appeared as bright and intelligent as any child could be." Dr. Still proposed a biological predisposition to this behavioral condition that was probably hereditary in some children and the result of pre- or postnatal injury in others.
Following the 1917-1928 Encephalitis lethargica worldwide outbreaks and the 1919-1920 Influenza  pandemic, the behavioral symptoms in many surviving children led to the speculation that there is a causal relationship between brain damage and behavior. Children often became "hyperactive, distractible, irritable, antisocial, destructive, unruly, and unmanageable in school. They frequently disturbed the whole class and were regarded as quarrelsome and impulsive, often leaving the school building during class time without permission." (Ross and Ross 1976 p.15). This was called Postencephalitic Behavior Disorder or the Brain-Injured Child Syndrome.
1932 – Drs. Franz Kramer and Hans Pollnow described a Hyperkinetic Disease of Infancy. The most distinguishing characteristic was daytime motor restlessness, unlike the postencephalitic motor drive that also affected sleep. They also noted "distractibility by new and intensive stimuli, inability to concentrate on difficult tasks, refusing to answer questions and appearing not to listen when spoken to directly." Noting that symptoms, especially motor restlessness, decline in intensity by age 7, they called it Hyperkinesis of Childhood.
1937 – Psychiatrist Charles Bradley administered Benzedrine sulfate, an amphetamine, to "problem" children at the Emma Pendleton Bradley Home in Providence, Rhode Island, in an attempt to alleviate headaches. However, Bradley noticed an unexpected effect upon the behavior of the children: improved school performance, social interactions, and emotional responses. "The most striking change in behavior occurred in the school activities of many of these patients. There appeared a definite 'drive' to accomplish as much as possible. Fifteen of the 30 children responded to Benzedrine by becoming distinctly subdued in their emotional responses. Clinically in all cases, this was an improvement from the social viewpoint." This was probably the first documented use of stimulants in children with ADHD behaviors. Although an inadvertent side effect, Dr Charles Bradley saw noticeable improvement in behavior.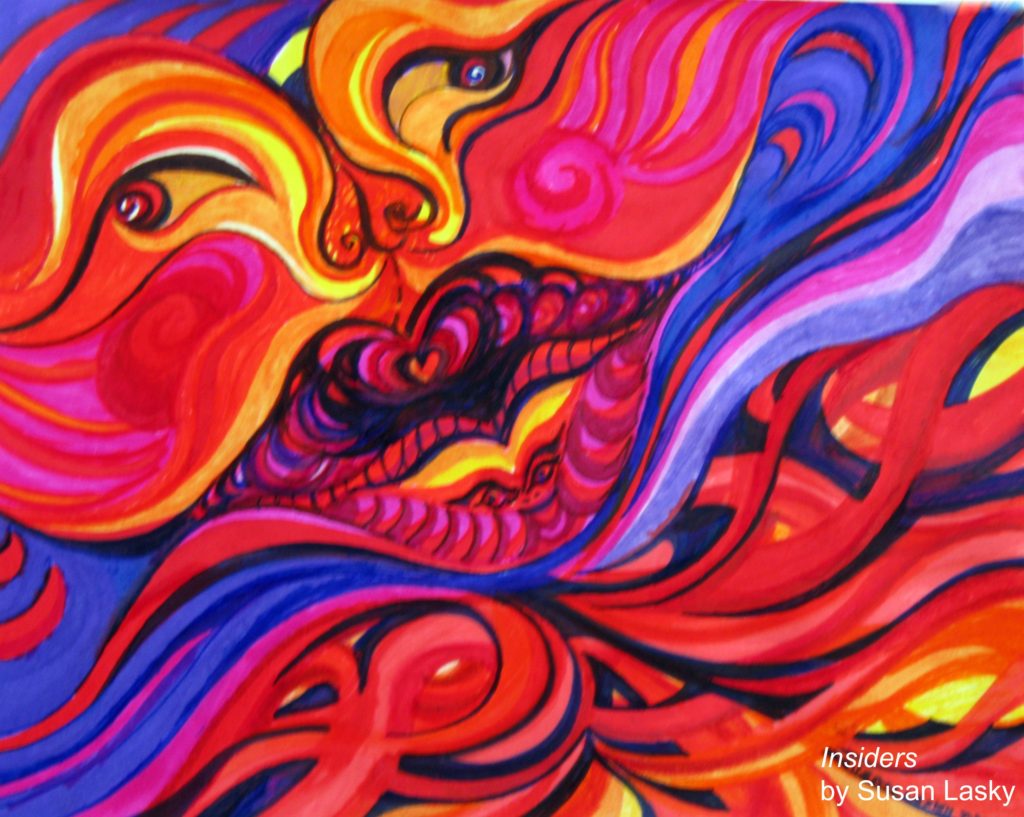 1930's and 1940's – Further research supported the idea of a causal connection between brain damage and deviant behavior, referred to as Minimal Brain Damage.
1956 – Although scientists could not identify the biological mechanism, Dr. Bradley's Benzedrine experiments created a scientific model for further research on stimulant drugs to treat hyperactivity.  In 1956, psychiatrists began to prescribe Ritalin (methylphenidate, or MPH), a stimulant drug similar to Benzedrine with known benefits for children's behavior and few side effects.  PROTESTS THAT MPH IS UNTESTED?  After more than 60 years?  It may not be right for everyone, but it HAS been vetted.
1957 – Studies by Laufer et al addressed the possibility that children with the Hyperkinetic Impulse Disorder may not have brain damage, but rather a functional disturbance of the brain. So the idea that every child presenting with abnormal behavior had Minimal Brain Damage was disputed.
1963 – The Oxford International Study Group of Child Neurology held a conference and stated that brain damage should not be inferred from problematic behavior signs alone. They advocated for a shift to the term Minimal Brain Dysfunction. I KIND OF BUY INTO THIS ONE – or maybe just Minimal (or Variable) Brain Difference or the Neuro-Atypical Brain!
1968 – Considering the term Minimal Brain Dysfunction as too general and heterogeneous, the term Hyperkinetic Impulse Disorder evolved into the diagnostic term (as defined in the Diagnostic and Statistical Manual published by the American Psychiatric Association) DSM-II: Hyperkinetic Reaction of Childhood  – "The disorder is characterized by overactivity, restlessness, distractibility, and short attention span, especially in young children; the behavior usually diminishes by adolescence."  (1968, p.50)
1972 – Psychologist Virginia Douglas presented a paper to the Canadian Psychological Association, arguing that deficits in sustained attention and impulse control were more significant features of the disorder than hyperactivity, resulting in a change in the conceptualization of the Hyperkinetic Reaction of Childhood.
1980 – The disorder was given a new diagnostic label in DSM-III: Attention Deficit Disorder (ADD), with or without Hyperactivity.  The three separate symptom lists were for inattention, impulsivity and hyperactivity, along with an explicit numerical cutoff score, specific guidelines for age of onset, duration of symptoms and a requirement of exclusion of other childhood psychiatric conditions. Note: This was a departure from the International Classification of Diseases (ICD-9) published by the World Health Organization, which continued to focus on hyperactivity as the primary indicator of the disorder.
1987 – The two subtypes were removed and the disorder was renamed, in DSM-IIIR: Attention Deficit Hyperactivity Disorder (ADHD), in an effort to further improve the criteria, in particular with respect to empirical validation (largely based on Russell Barkley's concerns about qualitative similarities, or whether the two types had to be considered as two separate psychiatric disorders). The subtype "ADD without hyperactivity" was removed and assigned to a residual category named "undifferentiated ADD."
1994 – Realizing that ADHD was not exclusively a childhood disorder, but a chronic, persistent disorder remaining into adulthood in many cases, and based on additional research, the DSM-IV: Attention Deficit Hyperactivity Disorder (ADHD) recognized the three subtypes of ADHD, along with the possibility of diagnosing a purely inattentive form of the disorder.  The subtypes: Predominantly Inattentive Type, Predominantly Hyperactive-Impulsive Type and Combined Type, with symptoms of both. It also accredited the diagnosis of ADHD in adulthood by including examples of workplace difficulties in the depiction of symptoms. Note: There was now more similarity between definitions of the diagnosis with the International Classification of Diseases (ICD-10), although the ICD-10 was more demanding about cross-situational pervasiveness of symptoms.
2000 – A text revision, DSM-IV –TR, did not change the definition of ADHD, but was more descriptive of the symptoms.
2013 – DSM-5: Attention Deficit Hyperactivity Disorder (ADHD) now distinguishes ADHD as a 'Neurodevelopmental Disorder.'  It is truly no longer solely a disorder of childhood, but one that reflects brain developmental issues throughout the life span.

There are still 18 primary symptoms divided into two major groupings: inattention and hyperactivity/impulsivity.
The subtypes have been replaced with presentation specifiers that correlate to the prior subtype.
New descriptions are more age-appropriate (a child might run about or climb, an adolescent or adult might feel restless).
The age of onset has been raised from age 7 to 12, and now multiple symptoms are required to be present in more than one setting (home, school, work, social). Note:Future DSM's may include Adult Onset ADHD.
The required number of symptoms for ages 17+ is reduced from 6 to 5 in either the inattentive or hyperactive/impulsive categories.
The DSM-5 recognizes that ADHD and autism spectrum disorder may coexist.
So that's it… for now.  I still do not like the term 'Attention Deficit Hyperactivity Disorder.'  I relate more to ones like 'Behavioral Inhibition Disorder' (I believe Russell Barkley coined this term) or 'Information Processing Disorder' (I've heard this from several people, initially from the psychiatrist Bill Koch).

I also think there is a greater difference between subtypes (indicators) that will ultimately result in several different diagnoses. Nor should the importance of Executive Function challenges in ADD/ADHD be underrated. Dr. Thomas E Brown has been instrumental in supporting the relevance of Executive Functions and Emotions in relation to ADHD.

I've been working with ADHD issues since 1989, and as an ADHD coach/ consultant, ADDult and mom of a now-grown son with ADHD, I see patterns, and they differ within the umbrella 'ADHD diagnosis.'

For instance, I don't see any diagnostic symptoms having to do with decision-making.  Yet, in general, a person with 'ADD' tends to be less decisive than someone with 'ADHD' (although making the right decision is another story, especially when impulsivity is involved!).

The DSM-listed diagnostic symptoms are not comprehensive by any means. The symptoms do mention organization, which is often a major problem (and the reason I also became a professional organizer, although I still have to 'hire myself' to straighten up. <g>)  There isn't enough awareness of time and energy-related challenges… transitions… time blips… activation/procrastination… completion… hyperfocus (which is why I've been writing this for hours and ignoring the other things, like sleep, that are essential)… short term memory issues and future-blindness… and the overwhelming ADD 'fog'…
Tagged: ADD, ADHD, ADHD criteria, ADHD definition, ADHD diagnosis, ADHD history